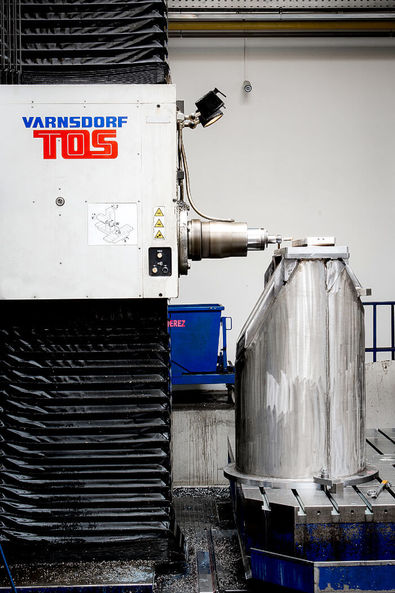 Mechanical machining is often an integral part of our production and it is also one of the most commonly used services of our company. Thanks to the use of modern technologies and constantly expanding technological equipment, we are able to offer our customers a wide range of machining options.
Priorities of our technological possibilities include especially horizontal boring, turning and drilling, including other operations such as burning, edging or roll bending of sheet metal. In the case of non-standard parts or oversized orders, we are able to provide the necessary operations with the trustworthy co-operating partners.
Thanks to the constant technological advancement and training of our employees in the field of production and machining, we are able to offer our customers many more production possibilities and thus strengthen our growing competitiveness on the market.